(The Consumer Electronics Show also starts the 8th. Implications for JPM19?)
I love healthcare investment conferences. I suppose it's the dramatic combination of predicting the future plus placing enormous bets on those predictions.
With 10,000 attendees, many ready to write big checks, and 450 companies pitching their visions of transforming healthcare, the annual J.P. Morgan Healthcare Conference is at the very top of healthcare investment conferences. While the exhibitor list is only available to attendees, here is a list of press releases from attending and presenting companies. JPM, nicknamed the Davos of the pharmaceutical industry, is mostly about drugs & money (sounds like a rock-and-roll song!). Read Drugmakers 'flush with cash' and hunting for deals for history and current trends. But medical device and data analytics companies, for example, also attend.
Oh, and that online guaranteed Amazon is garanteed to make news...
J.P. Morgan healthcare conference topics "Whatever Amazon ultimately does in healthcare, part of its strategy will likely capitalize on the power of voice - not simply as a means of helping physicians streamline their workflows, but also as a clinical tool for diagnosing everything from colds to depression in patients"
Then there are the other special interest conferences before, during, and after JPM.
Then of course there is the massive CES (Consumer Electronics Show) in Las Vegas starting on the 8th.
Will AI transform healthcare? What about AI plus consumer electronics? In doing so, will it make someone a lot of money? Are there limits? Practical? Technical? Ethical?
Please bring your poker chips and join us to predict the future of healthcare via the @AltspaceVR social VR platform!
Gratuitous animated GIF: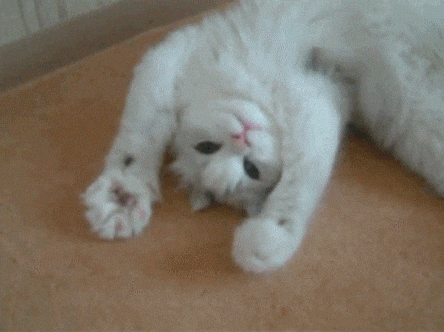 More links (via & TX to @2healthguru):
37th JP Morgan Healthcare Investor Conference | It's all about the triple aim
The events digital health enthusiasts can't miss during JPM 2019 | Rock Health
Day One #JPM19 (Do not miss this time limited availability of material insights into the complex ecosystem of the U.S. healthcare economy)
JPM Week 2019 – HealthTech Events
P.S. Chinese tech investors flee Silicon Valley as Trump tightens scrutiny
Billions are pouring into digital health, but people are dying younger
Will San Francisco's issues push people away from J.P. Morgan?
---
Recording Disclaimer: By entering this event, you hereby irrevocably grant AltspaceVR and Microsoft and its affiliates, agents, and licensees, the right, but not the obligation, to photograph and record your avatar, likeness, voice, and/or username and to own, license, assign, and use the same (or any portion) in the production, exhibition, and promotion of the event, AltspaceVR or other Microsoft products and services without compensation, in any media and on any platform now known or hereafter devised (including the Internet) throughout the universe in perpetuity.  You waive the right to bring action of any kind in law or equity against Microsoft.
If you wish to not be recorded, simply leave the event. (But we hope you'll stay!)